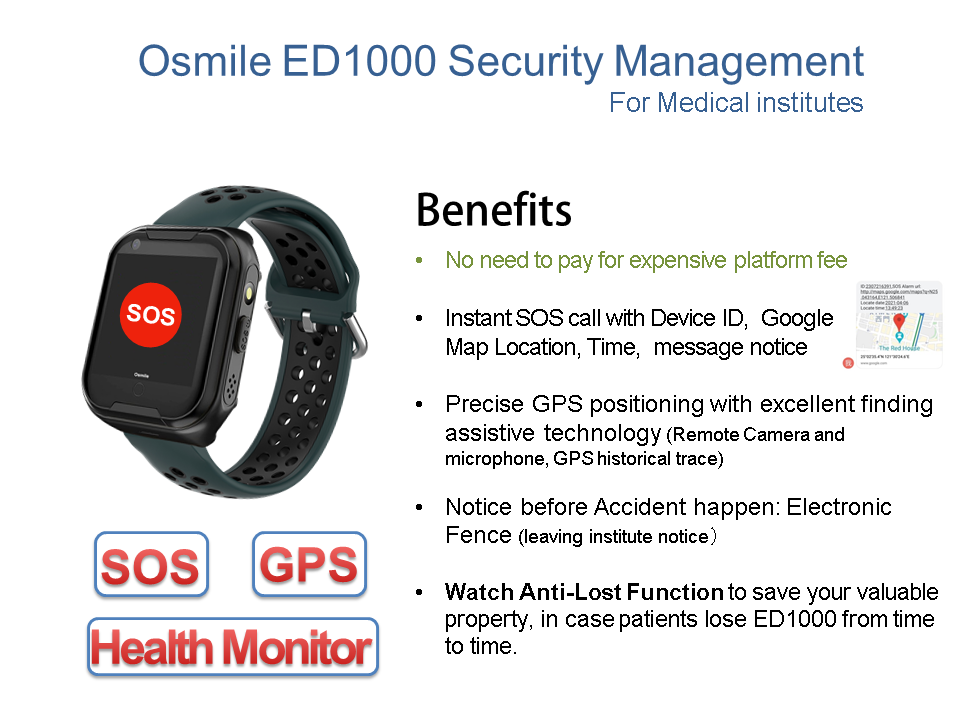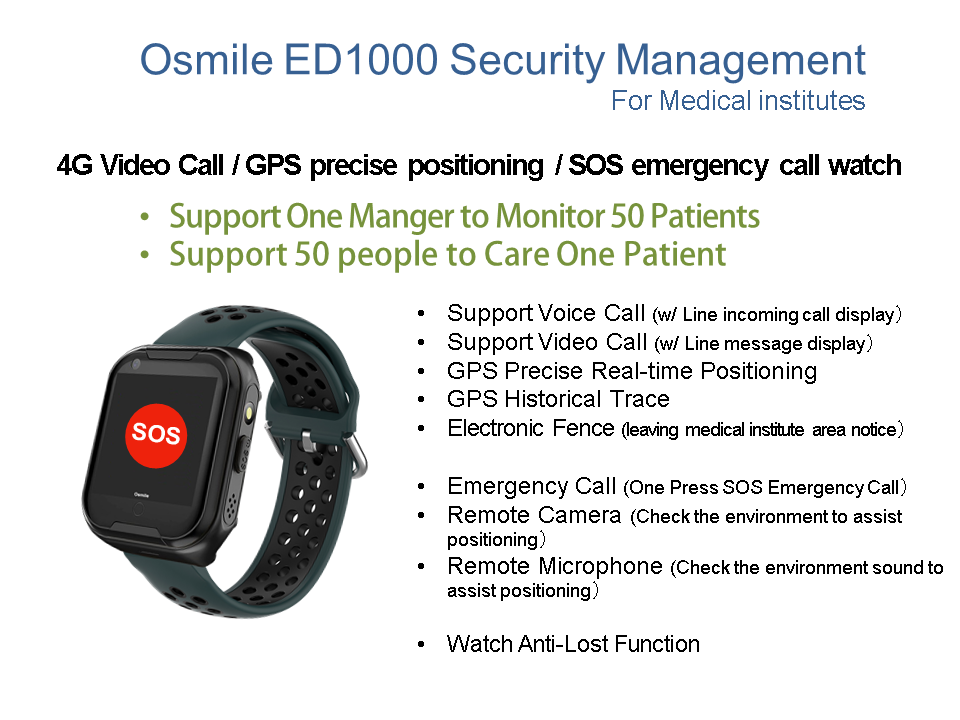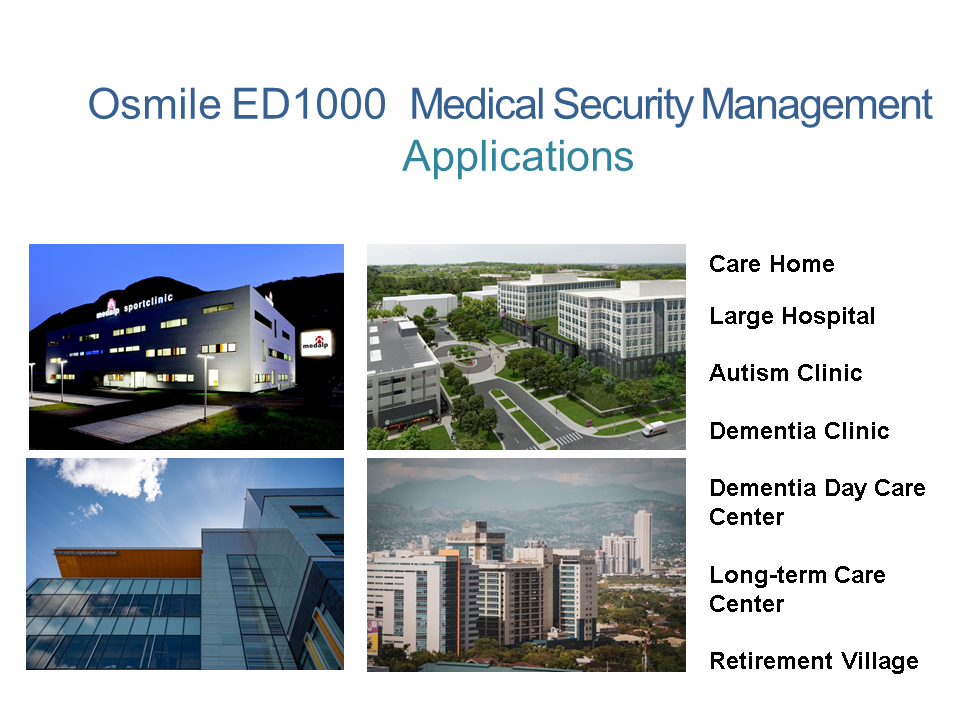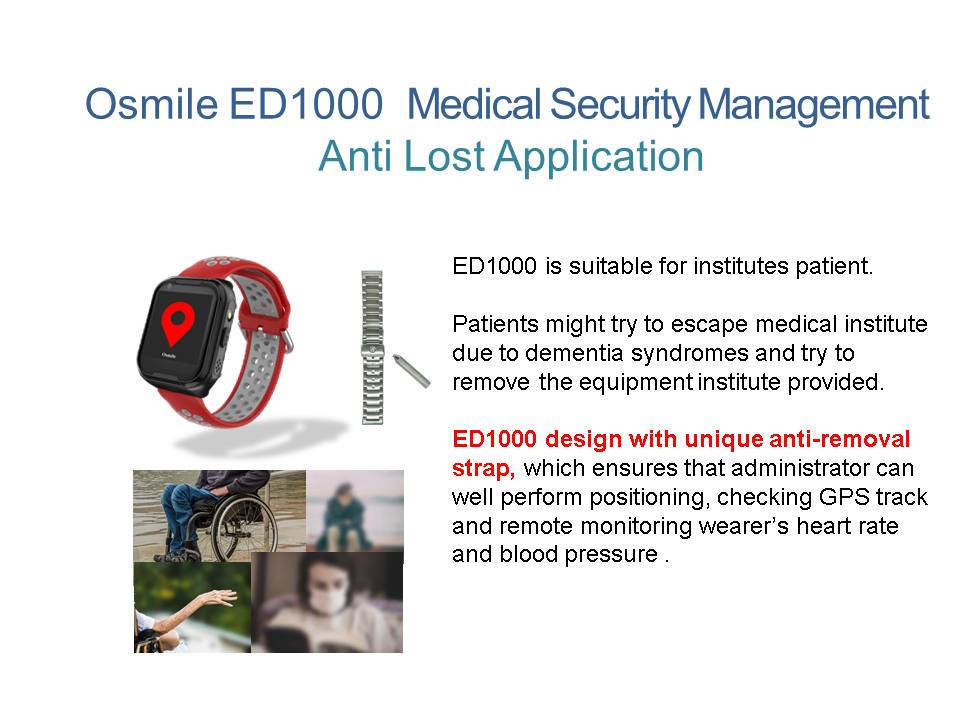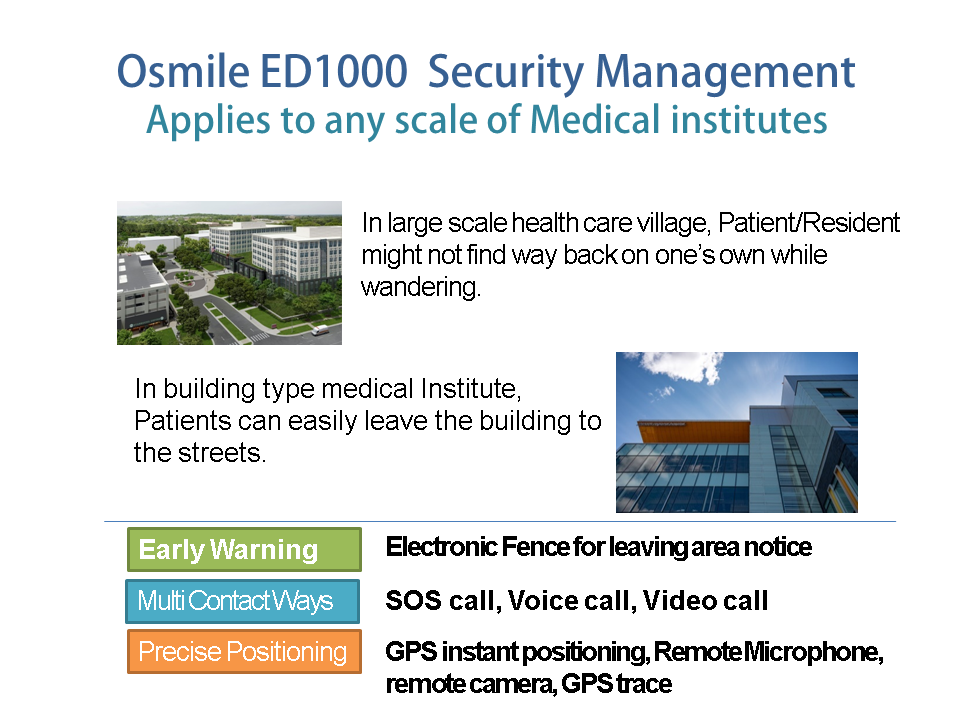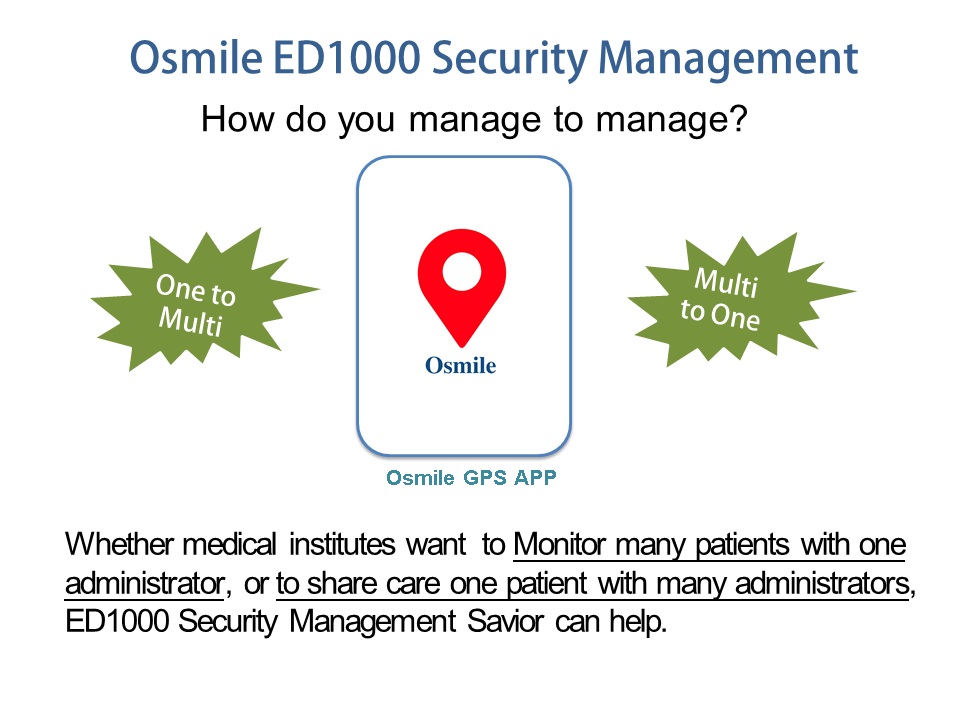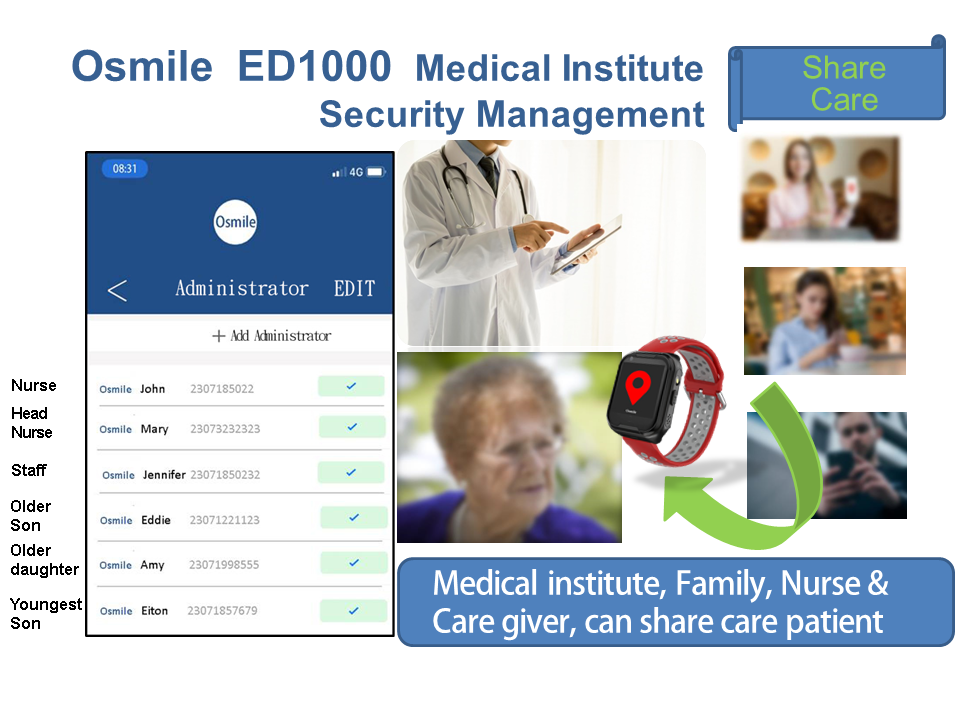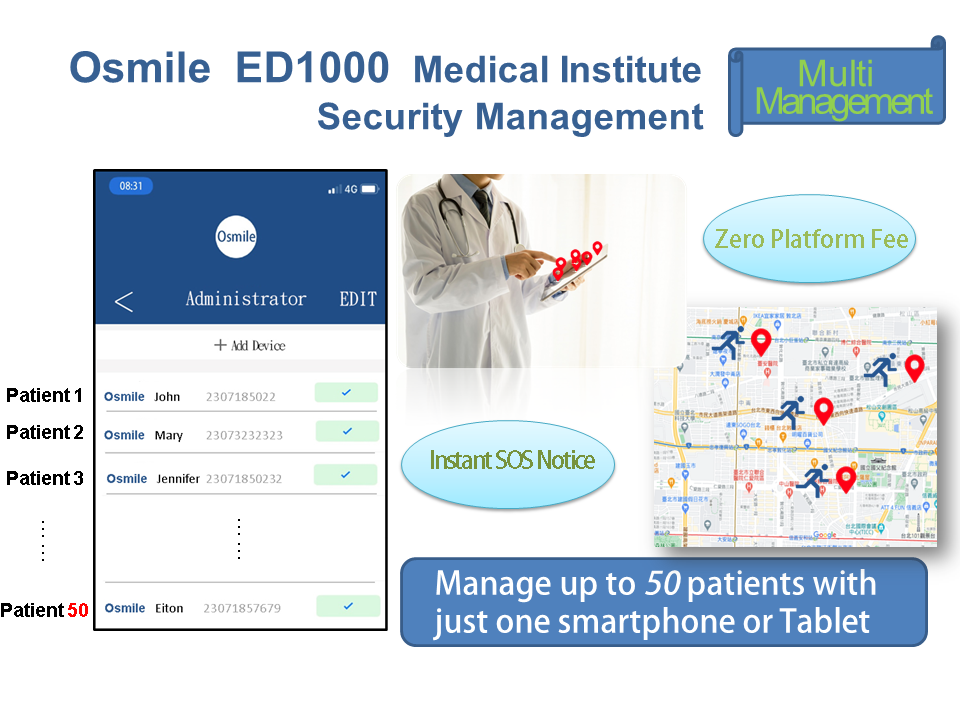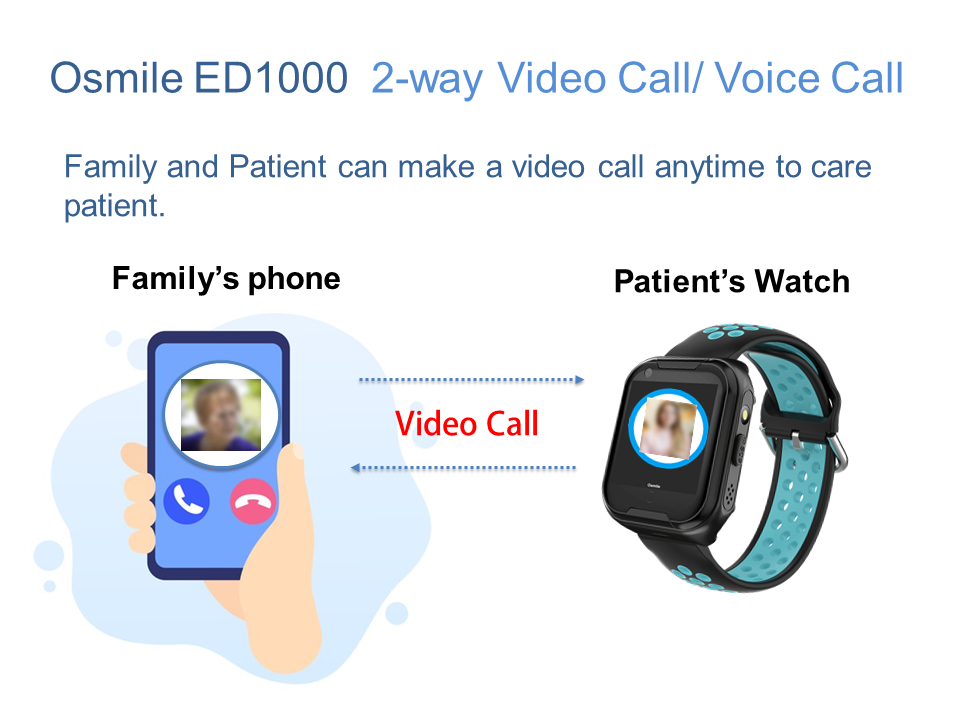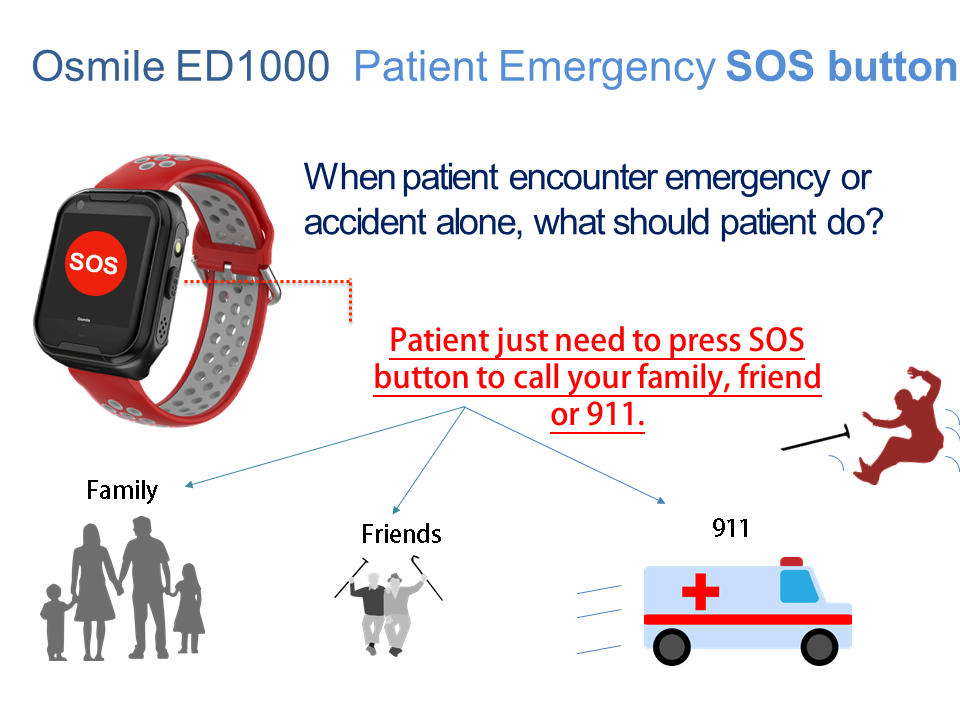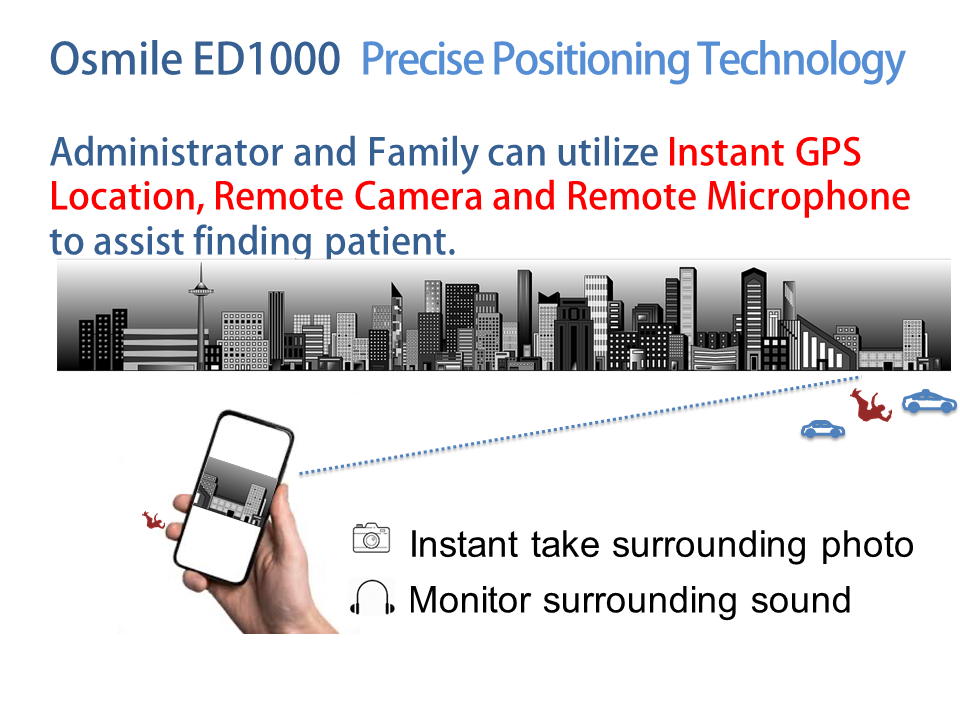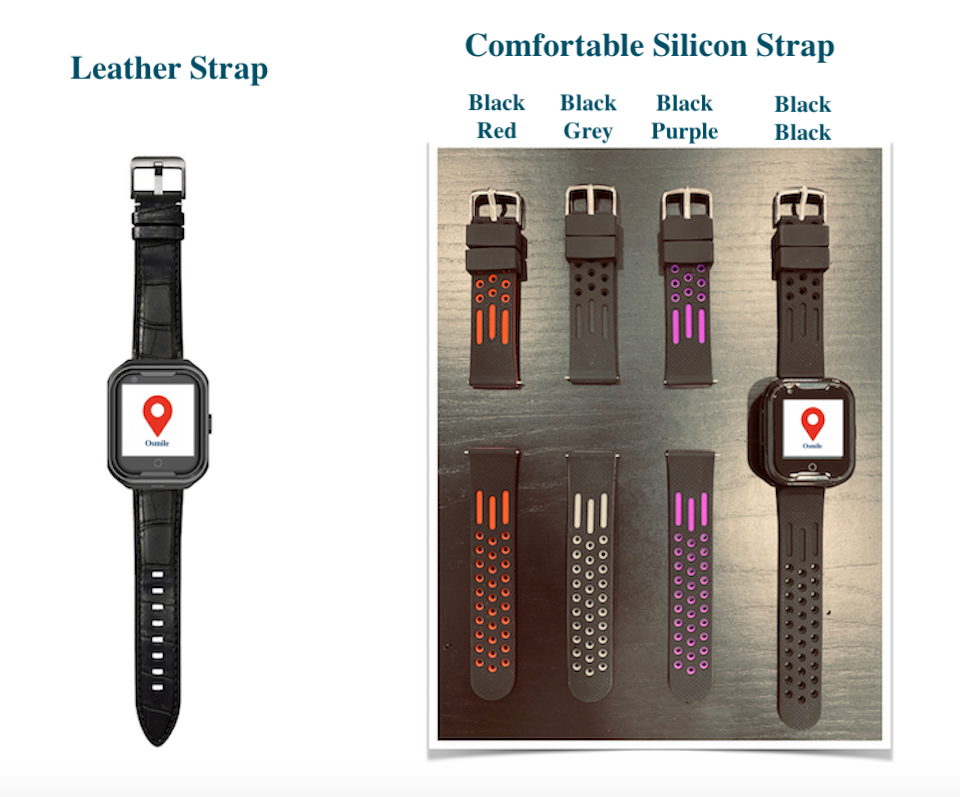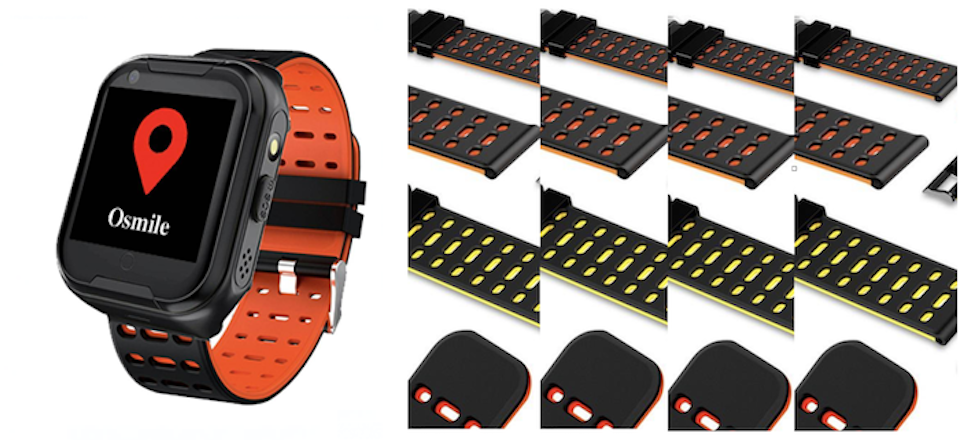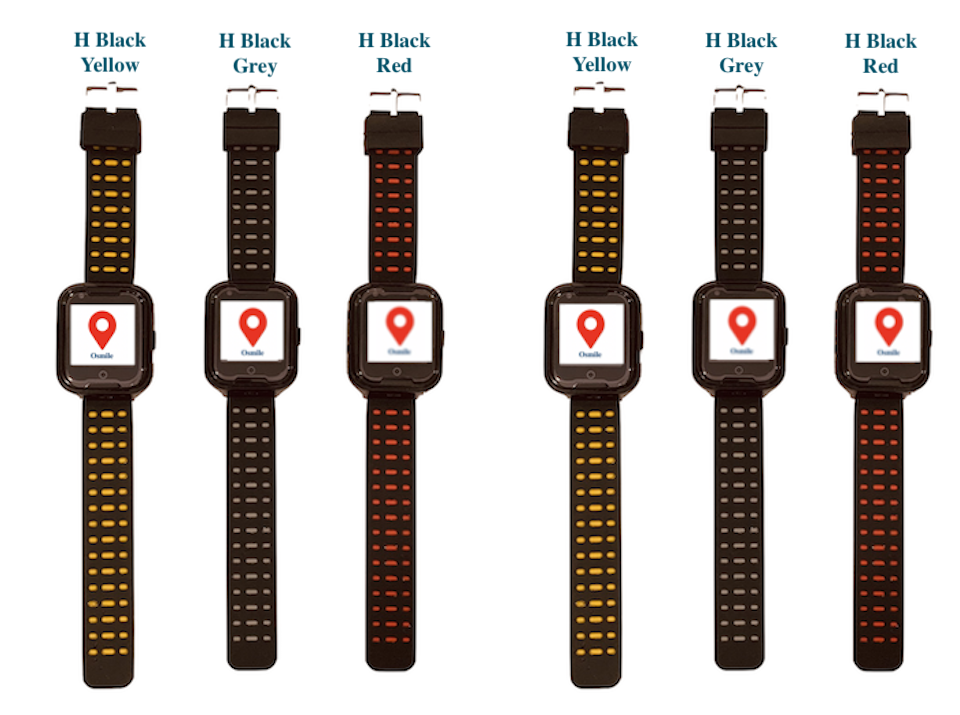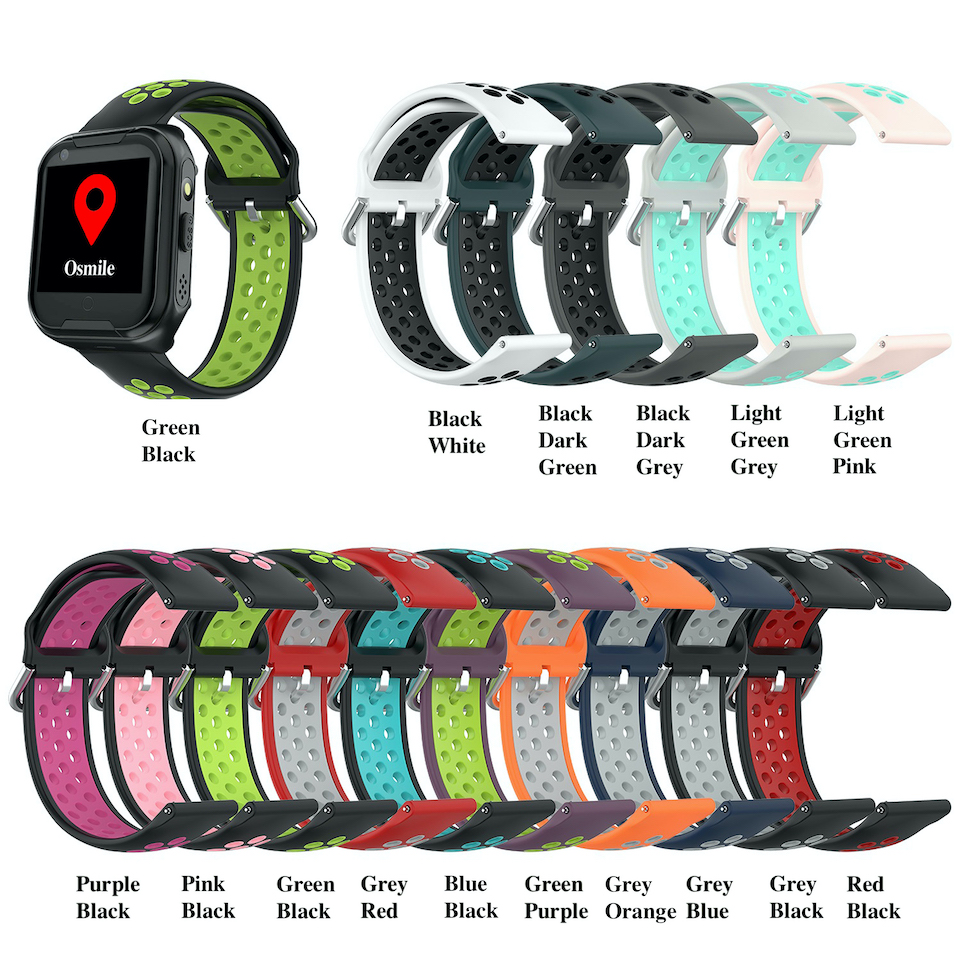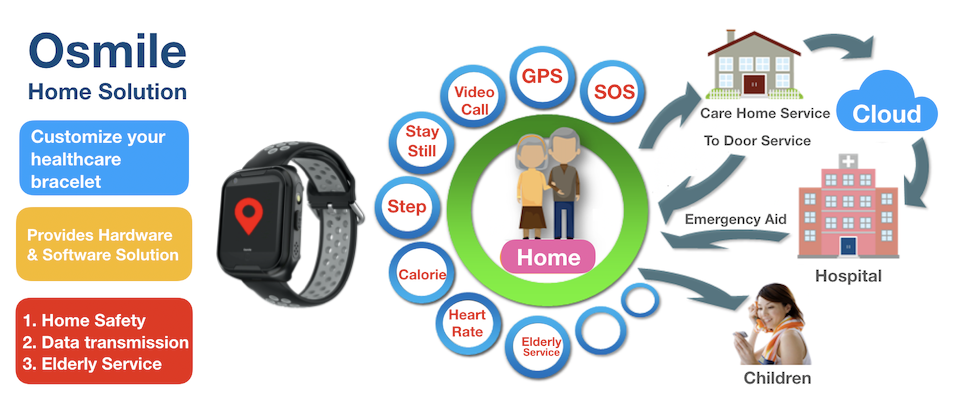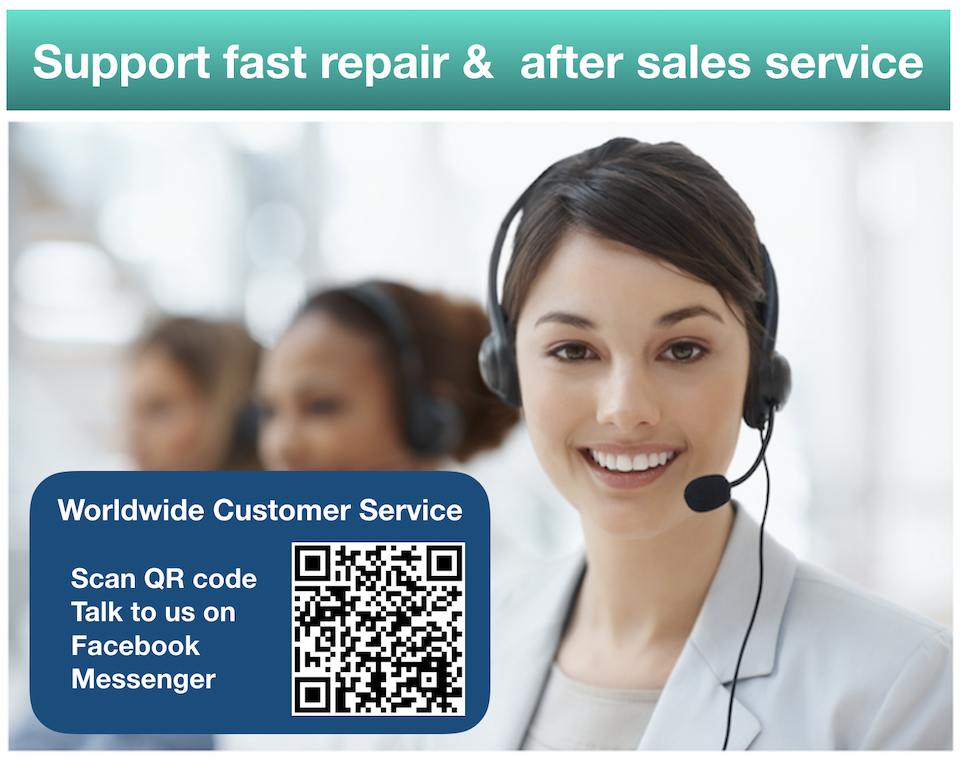 Osmile ED1000 - GPS tracker Watch for Medical institute security management up to 50 Patients
4G Phone call, SOS emergency button, Precise GPS Positioning
Osmile ED1000 Patient Care Function:
1. 4G Phone Call
2. 4G Video Call
3. Precise GPS Positioning
4. GPS motion tracker
5. Remote camera (Assisting to locate patients)
6. Remote Microphone (Assisting to locate patients)
7. Geofence Electronic Fence (Notification, when patient is out of set distance)
8. SOS Emergency Button
9. Multi-language translation
10. Watch Anti-lost function
11. Support multi-manager caring patient function
12. Support 1 manager carring up to 50 patients
Osmile ED1000 Health Management Functions:
1. Heart rate monitoring
2. Take Medicine Reminder
3. BP monitoring
4. Sedentary
5. Sleep
6. Steps
Osmile ED1000 is not medical device, should not use for medical purposes. All data derived are
only for reference.
Osmile ED1000 Other Functions:
1. Social Medical Communication: Line, WeChat etc
2. Find watch function
3. Alarm Clock
4. Phone Book
5. Multi-language support : Chinese/ Danish/ Dutch/ English/ French/
German/ Greek/ Hindi/ Hungarian/ Indonesian/ Italian/ Malay/ Pilipino/ Polish/ Portuguese/ Russian/
Spanish/ Swedish/ Thai/ Turkish/ Vietnamese
Osmile ED1000 Spec:
Model:Osmile ED1000
Wireless transmission:4G Nano Sim Card
System requirement:Android 4.4 & above ; IOS 9.0 & above
CPU : SP9820E
Screen Size : IPS 1.4'
Resolution:240 * 240 pixel
Touch:Capacitive touch
Screen : IPS touch screen
Camera:3.0 mp
GPS Sensitivity : - 159 dBm
Battery Capacity:650 mAh Lithium Battery
Voltage:5V
Charging method:Magnetic USB Charging
Charging time:2.5 hours
Operating time:Around 3 days
Watch material:ABS + PC
Strap Material : Silicone Gel - Black White; Black Dark Green; Black Dark Grey; Light Green Grey;
Light Green Pink; Purple Black; Pink Black; Green Black; Grey Red; Blue Black; Green Purple;
Grey Orange; Grey Blue; Grey Black; Red Black
Watch Size:25.7 * 4.1 * 1.5 cm
Watch weight:53g
Waterproof Level:IP67 (not support hot shower and swim)
Warranty:12 months (Support fast repair, but not artificial damage)
Customer service:Provide watch installation service
Remarks:
Osmile ED1000, needs to be charge once in 3 weeks, when it is not in use.
Osmile ED1000, not support hot shower, or swimming.

Declaration
Osmile does not be resiponsible for leagl issue for SOS dialout function failure, or GPS positioning.
Customer should be awared that SOS dialing out, and GPS positioning may not succed for factors
like Telecom company 4G signal is too week or no signal, human operation error, setting error etc.

Osmile Technology Co., Ltd
B2B professional cloud health analysis smart bracelet manufacturer
Customize: Hospital, Heath Centre, Care Home, Cloud GPS Smart Watch

Payment
1. Credit card payment
2. Paypal Payment
3. T/T Bank Transfer





Shipping Method (Shipping through DHL)
Customer should received goods in 3 - 5days, depends on the country you located.